Ball Season: Wrist Corsages
Button Holes and Head Garlands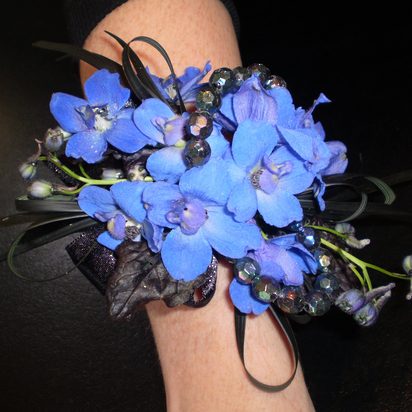 Think of a bouquet in miniature and that's what is created when making these delicate fascinating little pieces of beautiful workmanship.
Each corsage takes between 25 to 40 minutes to create so please pre-order these, it is an essential part of securing your corsage for your special someone.
Corsage prices range from $55.00 on a faux pearl bracelet in black white or ivory,
And $65.00 on faux diamante bracelets.
All of the corsages are one off pieces!
No two corsages are ever the same!
We do not send corsages out by courier, they are best collected from the store on the day of your ball , for further information about corsages, ordering and collection times please call 09 8186556